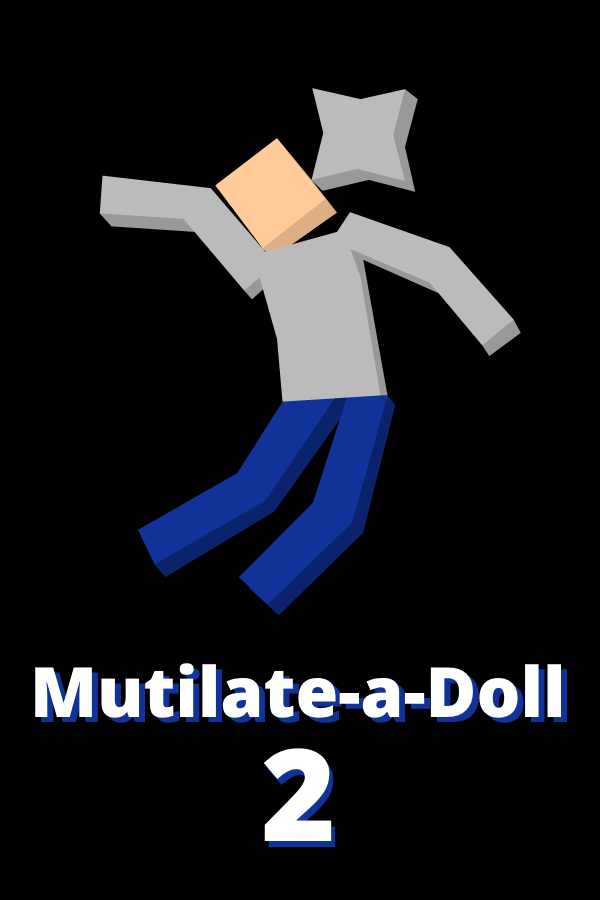 Mutilate-a-Doll 2

---

Mutilate-a-Doll 2 is a highly customisable virtual stressball and physics sandbox about beating up ragdolls in various ways using an overwhelming amount of items and other tools.
---
A Mountain of Items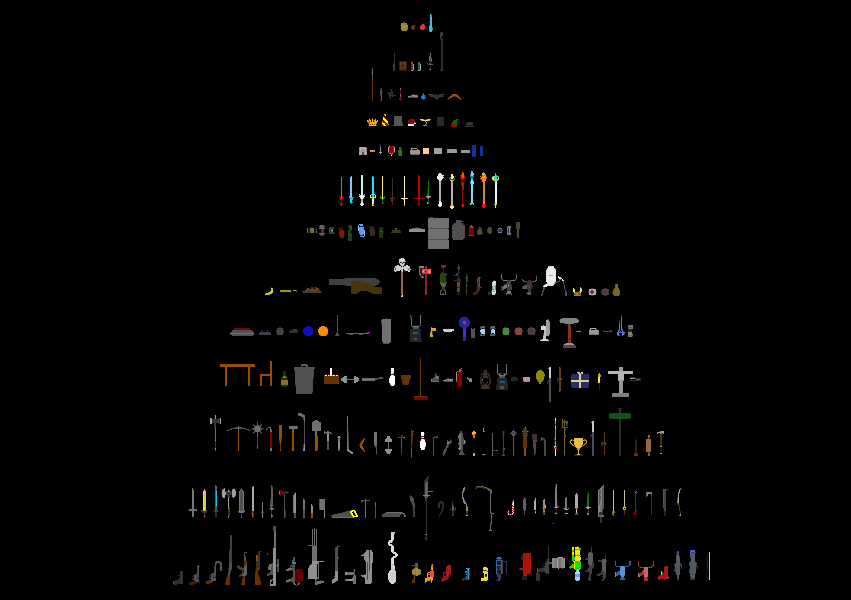 Browse over 2000 items categorized in the Library (pictured: around 200),
or stumble upon a brand new item using the random button in the Spawn Menu.

Item functionalities vary from real life items (like Fire Hydrant and Woodchipper),
to all sorts of explosives and gadgets (such as Cluster Grenade and Bubble Shield),
to completely unique items (e.g. Gun Gun, Darkness Shell, Worm Staff) that you'll just have to try for yourself.

---
Customization
All items can be scaled, rotated, and coloured at will to build whatever you can think of, and come with modifiable Settings (such as weight and friction) and Properties (such as exploding on touch, or ignoring gravity.)
Dolls can equip armour pieces and hold items in their hands, or you can use joints to customize them yourself to your heart's content.

(Pictured: Default doll, and player designs made by attaching ordinary items to dolls.)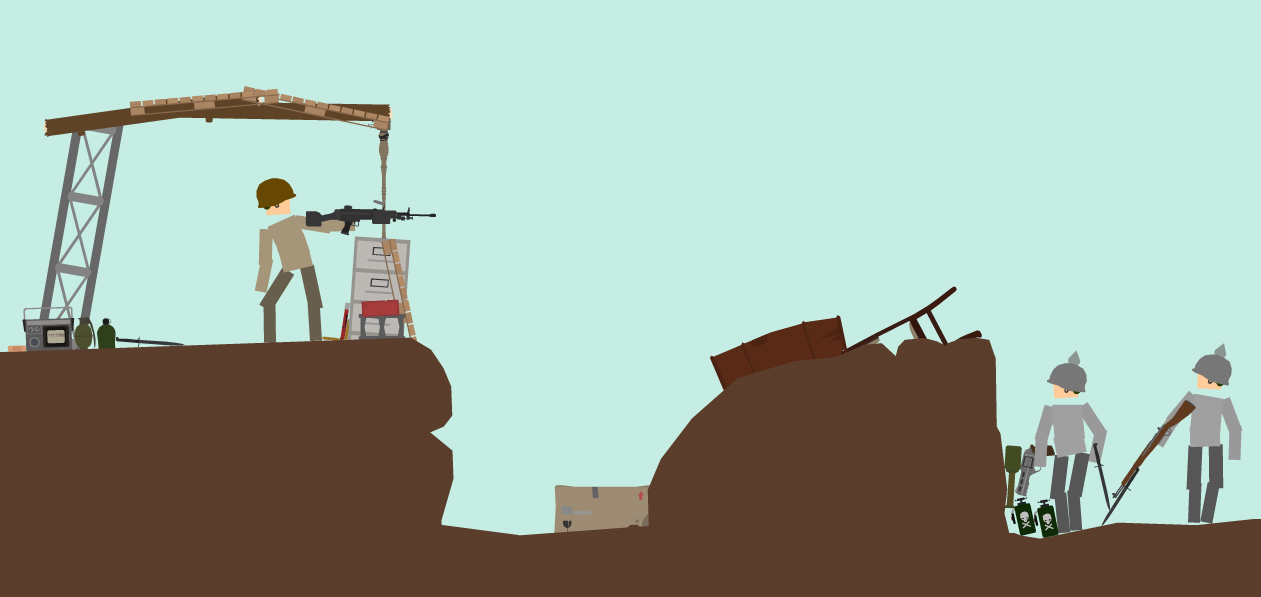 (Pictured: Levels created by players by combining and customizing items.)

---
Cutting & Guns
The game features a dynamic physics cutting system, and nearly all items can be cut with swords, shot into pieces using guns, blown up with explosives, or sliced and diced with Powers and the manual Cut Tool.
And speaking of guns, there are your usual bullet-spewing firearms, and then not so conventional guns such as Cryo Gun, Grow Ray, Microwave Gun, and over a hundred more.

---
75+ Powers
Use your trusty cursor to unleash Powers that range from your average elemental effects, to completely gibbing the doll (or turning it into a pile of cookies.)



---
Science & Contraptions!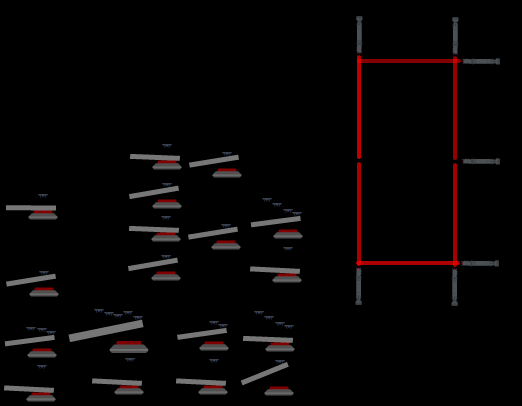 It's not just about mutilation, either.

Items with a functionality can be triggered using various other items (buttons, sensors, tripwires, etc.) to build all sorts of contraptions or traps.


---
MaD2 Download Edition on Itch
Now comes with a Steam key if you prefer to add the game to your library.
Contains the latest version of the game:
2500+ Items, 75+ Powers, 20 Environments, all of which is customizable.
Includes both Flash (.swf) and Windows (wrapped .exe) versions. Only Windows is officially supported, but if your OS can run .swf files using local Flash Player or alternative players, you may be able to play the game on other OSs as well.
Can be played fully offline right out the box after downloading, with no registration or DRM handshakes necessary at any point.
Has a scalable 1066x600px (16:9) window, and fullscreen plus stage scaling toggles (at the cost of performance.)
Does not have shared user content browsing unless playing on Steam. Content can still be transferred using save strings or game files.
---

Questions and feedback are much welcome via
MaD2 Discord, Twitter, Facebook, or my personal Twitter @dashrava
Purchase
In order to download this game you must purchase it at or above the minimum price of $9 USD. Your purchase comes with a Steam key. You will get access to the following files:
Mutilate-a-Doll 2 (.exe & .swf) + Steam Key!
18 MB